Website Maintenance Packages
Owning a website is like owning a home, and all homes need to be maintained and secured to keep thieves away, keep the grass mowed and keep that house beautiful, welcoming and functional.
The same is true with a website, except websites are targeted by hackers multiple times every day. Direct Allied Agency has always offered website maintenance services for every client, and now we're upgrading to our service plans!
A Fully Transparent Website Maintenance Plan
.
In addition to the normal uptime monitoring, routine backups, security scans, and plugins /software updates, we also offer human real-time monitoring of the website to check for bugs and UX design errors on all web pages! We now provide weekly reports to our clients for peace of mind that our team is doing the maintenance work on anything and everything to help your site load properly for visitors.
Our website maintenance packages include basic content updates to your site! Just send over a support request to make changes to existing pictures, text, and links, and we'll get it done quickly. Our customers also get discounts on the regular fee for adding new pages, products, services or any other custom website development work.
Every company needs a website maintenance package to eliminate the worry of customers not finding their precious website. Our experts actually care about the "health" of every client site and treat every business like their own. So when there is an issue, we keep your website up and running behind the scenes so you're never bothered with a broken website.
What Is In A Monthly Website Maintenance Plan?
Each WordPress website is built differently, from the CMS platform to the theme to the plugins chosen by the developer. Website designers also create complicated elements which sometimes need proper code configuration (CSS) in the database.
This presents the need to update your website regularly and maintain the technology used in your digital business. Web site maintenance for businesses is not an option in most cases, rather it's a matter of deciding which providers have the expertise and best plans for them. Here is what we include in ALL of our website maintenance packages:
Website security & hacker blocking
We get the alert and stop the bad guys

WordPress website design fixes
We find and fix web design issues on our CMS
Free on-page changes to existing content (up to 5 hours per month)
Updates to your website are included!
Malware Removal
If corrupt software gets in, we get it out

Downtime monitoring
Get a live email for website uptime and downtime
Dedicated support
WordPress technical support specialists are standing by
Routine website backup intervals
Website backups can save you thousands
Email message deliverability diagnosis
We help figure out bugs with email configuration
Website updates including plugins, core, and theme
Prevent downtime and let us update everything
Maintenance reports with SEO & traffic stats
Updates from your website maintenance package
Website Maintenance Plans For eCommerce Websites
Some businesses rely on internet sales as a major revenue source. If a customer visits a website to make a purchase, and the site load speed is slow, or just not working, that business is guaranteed to lose the sale. Selling products online means you need to keep your website up to date, loading quickly and the shopping cart needs to work at all times.
Due to the additional pages, products, and functions of these complex sites, a website maintenance company usually has specialized packages to meet the requests of online sellers. Our agency is required to take many factors into consideration when charging a proper fee for this package, including the number of items, website plugin count, sales volume, monthly visitors, and any custom development requiring maintenance.
You can see all of our WordPress website maintenance packages detailed below:
Our Website Maintenance Packages
.
Select your plan below and rest assured that your website stays up-to-date.
Email alerts for downtime and security risks
Security scans / firewall setup
Malware removal
SSL
Uptime monitoring 24/7
10% off hourly service rates!
KEEPING AN EYE ON YOUR WEBSITE
GET WEBSITE MAINTENANCE NOW
Direct Allied Agency was founded by a digital marketing expert familiar with search engines. We offer many other website services in addition to web design, our digital marketing agency has always provided SEO services to any company that needs to be discovered online. Think about it, what's the point of a website if nobody in the world can see it?
Consistent updates to website content are not only good for marketing, but it also helps SEO because search engines can see that you're maintaining your web presence. Not only do we service our client sites, but we also provide content updates for free with every website maintenance plan, just call or email us with your edit requests.
Another major part of efficient search engine optimization (SEO) is site speed, which is usually a direct reflection of the server a website is hosted on. Google doesn't care about slow sites, so website maintenance and security is a big help to keep all web pages loading properly.
What happens if I don't want website maintenance services?
If your website is hosted with Direct Allied Agency, we can still service or update your content based on our hourly fee of $50, so don't worry about anything.
Your website performance will slowly begin to diminish, the software will become out of date and ultimately your investment could crash without a website maintenance package. Updates to plugins and themes are released every day, and when they aren't maintained, security can be compromised. This opens your business site up to hackers, malware, and viruses. When a website is hacked, everything in your database can be stolen, including sensitive and personal data, putting your company at risk. Unless you have a backup plan, the restoration of a broken website can be very costly, especially in WordPress.
Why Do I Need Website
Maintenance Services Now
?
Since December of 2015, when our business was founded, we've been providing the best digital marketing agency services to our clients, including free website hosting and website maintenance….we did it all, cheap.
Now that we've grown to over 100 client sites, the workload for our 2 experts has increased. Updating and monitoring websites is a full-time job, and a lot needs to be done to fight off hackers, identify server issues, check plugin update compatibility, test systems and functions of websites etc.
The leaders in website maintenance plans charge $100/month or more, but our WordPress maintenance plan costs much less. The difference is, we test the site, and we have human eyes on every website. PLUS, you'll receive weekly reports on your website performance, traffic stats, SEO stats, and much more!
Website maintenance and updates can help every blog, business services website, and online store. Owners should have the peace of mind knowing that their website will work, an email will be delivered, and that they can call our support team for anything.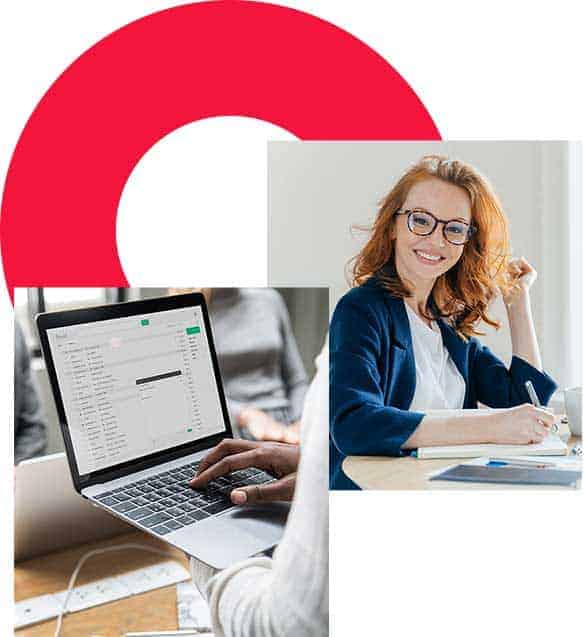 Protect your investment and keep your website maintained
.
Great for SEO
Free Website Edits
Top Level Security